Explosion-proof video camera "Orion MK VK FishEye" is designed to convert an optical image into an electrical signal with subsequent transmission via cable networks to the operator's post in the presence of an explosive atmosphere, as well as aggressive environments. The camcorder has a wide viewing angle, and also allows you to record video both in the daytime and in conditions of insufficient visibility (twilight, night).
Scope in ensuring protection, safety and control of technological processes of explosive and aggressive industries of oil, oil refining, petrochemical, gas and other complex technological industries, including in mines and mines.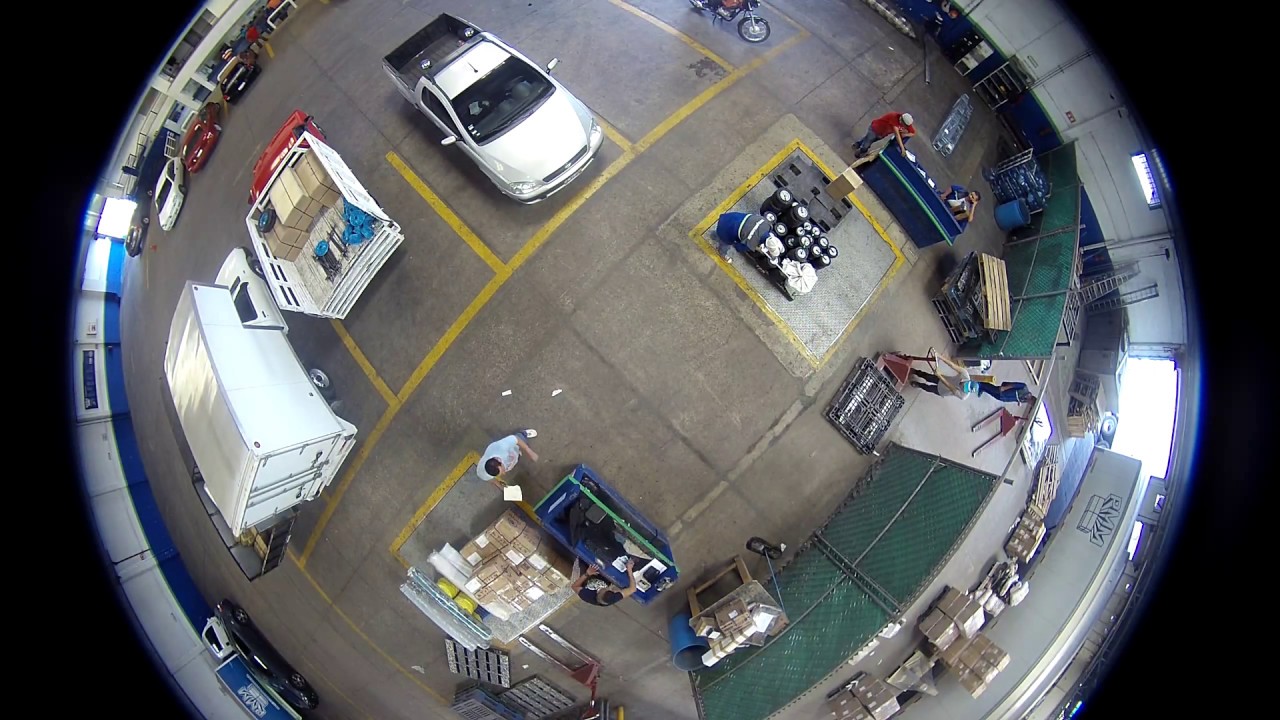 Explosion-proof video camera "Orion MK VK FishEye" has explosion protection of the type "flameproof enclosure" d "". Explosion protection marking 1Ex d IIС T6 Gb X in accordance with GOST R IEC 60079-0-2011. The "X" in the marking means: do not expose the light transmitting part to mechanical stress.
The video camera belongs to explosion-proof electrical equipment of groups I, II, III according to GOST R IEC 60079-0-2011 and is intended for use in underground workings of mines, mines and their ground structures, as well as in explosive areas of rooms and outdoor installations in accordance with the established explosion protection markings , the requirements of TR TS 012/2011, GOST R IEC 60079-14-2011, other regulatory documents governing the use of electrical equipment.
The explosion-proof video camera is designed to operate at an ambient temperature of –30 ° С to + 60 ° С, the type of climatic modification is УХЛ1 in accordance with GOST 15150-69. Atmospheric pressure from 84 to 106.7 kPa. The degree of protection of the shell is IP67 according to GOST 14254-2015.
Protection against electric shock according to GOST 12.2.07.0-75: class III. The metal case has protective grounding and working insulation from live parts.
The camcorder is supplied with cable entry of the KV series TU 3449-138-81888935-2016 manufactured by LLC Company SMD with an M20x1.5 connecting thread. The cable entry allows you to enter a circular cable with a diameter of 6-12 mm.
Explosion-proof panoramic video camera of the Orion MK VK FishEye series are used in conditions of possible exposure to aggressive environments of both natural and artificial nature. This equipment is explosion-proof, allowing you to completely eliminate the occurrence of an explosion due to the leakage of hazardous gases.
Explosion-proof video camera "Orion MK VK FishEye" is installed at a remote distance from the object of observation, since it uses high-definition cameras with built-in infrared illumination, which allows you to get a high-quality picture in night surveillance conditions.
Explosion-proof panoramic camera "Orion MK VK FishEye" is an explosion-proof enclosure with a type of explosion protection flameproof enclosure "d" with a camera installed inside. The housing is a hollow cylinder with a flange for bolting the front cover with a sight glass. The video module and LED backlight board are mounted from the inside to the front cover. A wide viewing angle of the lens allows you to capture the maximum number of objects in the field of view of the camera. The back cover is welded to the body. In the middle of the case there is a pipe with internal thread M20x1.5 for screwing in the cable entry. The camcorder is mounted on a flat surface horizontal or vertical surface using the back cover having holes for bolt fasteners. The infrared LEDs located on the camera board allow you to shoot at night, and the built-in photo relay (twilight sensor), responding to changes in light, sends a signal to turn the backlight on or off. It is also possible to connect a microSD flash-card for recording video, the connector of which is located on the video module board. To eliminate the ingress of moisture and dust, rubber seals are used at the points of attachment of removable housing parts. Silica gel is placed inside the camera body to absorb moisture.